Cointelegraph Accelerator is offering a total of $50,000 in non-cash grants to the Top 3 finalists that can be used in the form of Cointelegraph media products, like content marketing, ads, and more!
Winner: $25,000 non-cash grant
2nd Place: $15,000 non-cash grant
3rd Place: $10,000 non-cash grant
PITCH CONTEST: VIRTUAL ROUNDS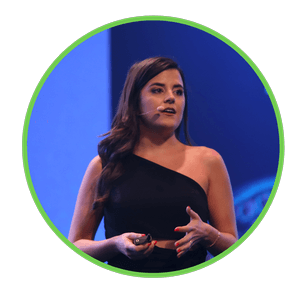 As the most influential, tenured industry conference of the year, speaking slots on the Quantum Miami stage are highly coveted.
If you're interested in joining the ranks of the top crypto and blockchain speakers on the planet, fill out the application below.
If after reviewing your speaker application we feel you're a great fit for our stage, we'll reach out and talk next steps
If you're interested in partnering with a premier 'top 10 conference company', promoting your brand to a loyal community, investors, and premier media outlets, and positioning yourself alongside top industry pioneers, builders, and leaders, get in touch.
We'll work hand-in-hand to ensure your sponsorship package is the perfect vehicle for the best returns, your goals are fully achieved, and your expectations are exceeded.